Why choose Medical Website Solutions
Here are 8 great reasons medical practices choose us:
1. What do our clients say about us?
Thank you for a wonderful job you have done with our website, online appointments and all the time you have spent problem solving and training us. We were confident all the way – Again thank You !!
Warm Regards – Heather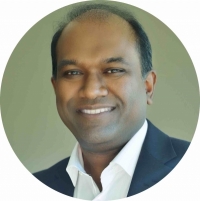 "David and his team at Medical Website Solutions delivered an exceptional website for my fertility practice. Fast, professional service and great online strategy sees my website consistently appear amongst the top rankings in Google searches and delivers patients into my fertility practice."
Dr. Myran Ponnam-Palam – Visit www.myran.com.au

2. We guarantee our work: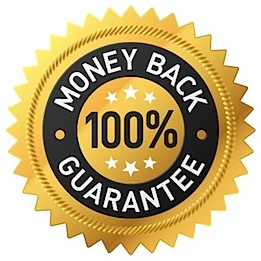 *At Medical Website Solutions be delighted with your:
Strategy | Design | Functionality | Results
or we'll give you your money back!
      *Conditions apply.
3. Results our clients see:
4. We do great work, but there's more to it than that:
Meet Dr Myran Ponnam-Palam
Dr. Myran is one of the leading fertility specialists in Australia.
Dr. Myran approached us looking for a website solution to:
Help patients understand more about male and female infertility challenges

Utilise his new website as key marketing tool to enhance his reputation

Automate his strategic marketing efforts to save time

Convert website visitors into patients to drive income

Align online technology with his business strategy
5. We put our unique systems in place to beat these statistics:
FIRSTLY

– 70% to 90% of people will check your website before contacting you! – Hubspot 2014
SECONDLY

– 98% of people who visited your website will not consider your services on their first visit! – eCon 2015
THIRDLY

– Most patients will check 3 of your competitor's websites before making a decision! – ConversionXL 2015
Medical practices choose us because:
"We create or optimise your website and deliver automated marketing systems that are beautifully designed to attract and convert website visitors into loyal patients."
It's great for medical specialists because:
It could deliver up to 36% more patients = More income

Save up to 30% of front office staff time

Reduce practice running costs

Automate your marketing efforts for a constant stream of patients
.
Firstly – I am happily married to a doctor and have been for over 10 years. I know medical practice staff work in a busy, stressful environment. I decided to use my 15 years of website experience and online skills to help free up time, reduce stress, drive practice excellence and improve patient care.
Secondly – I love websites and the challenge of mitigating medical practice challenges.  I bet your practice has its own set of unique demands. So our aim is to work with you to help you hone your strategy and pinpoint where you are now. We add our online expertise and industry healthcare knowledge to map out a digital strategy and plan of action to help guide you to where you want to be to achieve your practice improvement goals.
7. Experience in driving success
Many specialist online skills are harnessed to deliver great results for your practice. You benefit from our team members wide industry experience having worked for and with big brands from the ANZ Bank right through to small businesses. We cover e-Commerce and lead generation websites.
Our core business is to ensure you:
Have an exceptional, user friendly website

Patients can easily find you online

Patients connect and can take action on your website

Patients choose you, trust you and keep coming back
8. Our research helps us deliver great solutions for you:
Delivering user friendly websites that could improve your income and patient care is only part of our business.
Research and educating practice managers is the key to our mutual success. In order to solve problems you need to be educated about what they are, their underlying issues and the pros, cons and costs associated with possible solutions. And never forget the human element of caring and compassion.
Thats why we take the time to listen and develop research papers, white papers and blog topics to help practice managers like yourself tackle the challenges you face every day – See the following: