Make your practice's website your most powerful marketing tool
Marketing has changed and most medical practices are struggling to come to terms with it!
So, how do you make your practice's website your most powerful marketing tool and why should you bother?
How potential patients find you has changed significantly in the last five years…
Up to 90% of people will check your website before contacting you!
Hobspot Marketing 2014
How successful website and online marketing works is getting more complex everyday. For example:
Search Engine Optimisation – There are over 50 factors to consider when you look to optimise a single page on your website. Each of these 50 factors may have another two or three important items to consider. Adding to this Google now makes an estimated 500-600 changes to its algorithm a year that may affect the traffic that your website receives.
Social Media – 65% of practices are now using it. Do you have a plan in place to: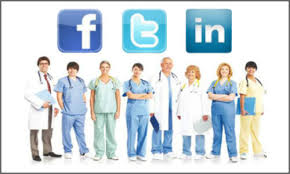 Meet your practice's strategic needs

Highlight the content you want to post for the next 6-12 months

Manage a crisis or a risk management response

Map of where now and where you want to be in 12 months

Outline your social media budget?

Choose what social media platforms you will use?

Identify your target audience?

Grow your social media following?

Outline the resources such as time and person power needed?

Measure and report on your success or areas for improvement?
Then there are another host of other advertising mediums to consider such as: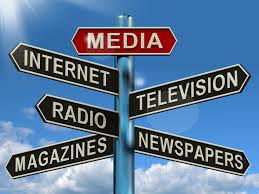 Email marketing

Search Engine Marketing

– Google, Yahoo and Bing (display and banner advertising)

Television

Radio

Print

Billboards

Direct mail

Flyers

Signage
Gone are the days of…
Gone are the days of putting an ad in/on a newspaper, magazine, radio or television without a website address. All marketing material these days lead to a website. What does your website say about you?
Here is where your problems start – Attracting more patients!
It's the classic what comes first….the chicken or the egg?
Do you use your time to service your current patients which brings in income or do you take time out of your practice to concentrate on your marketing efforts to attract more patients.
And so the chicken or the egg debate begins adding to your stress. The facts are:
You need a constant stream of patients

Competition is growing

Costs of running a practice are on the rise

Which of your marketing efforts are going to give you the best return on investment?

What are the 10 key factors in great medical website design?
View trends medical industry research and trends for 2015.
What if you could have your marketing efforts done and optimised for you?
What if your marketing efforts could deliver a constant stream of new quality patients without taking away your time seeing patients and making income.
Did you know:
About 10% of your patients will naturally leave your practice every year – They move house.
Australian Bureau of Statistics
Here is where Medical Website Solutions could help!
We work with you to develop and deliver an automated marketing system that attracts your ideal target audience to your website and converts them into patients. We combine our website knowledge with your business strategy and our online marketing expertise to deliver an automated marketing program to help drive patients to your clinic.
We work with your practices strategy to develop an online plan to:
Set you up as the authority in your field of expertise

Optimise your website and other marketing channels

Attract and convert new patients to your practice
How do we do it?
At Medical Website Solutions we are dedicated to providing the best advice, support and solutions to healthcare business and practice owners.
Step 1 – We look at your patient capture funnels to find the opportunities
For most practices there are 7 patient capture funnels that may be used to attract new patients.
Here's a quick example of a patient capture funnel: