Chiropractic Website Design Melbourne | Sydney | Brisbane | Adelaide | Perth
"Medical Website Solutions delivers stunning website design, persuasive content and most importantly converts your website traffic into patients."
Chiropractic Website Design Melbourne
As a practice manager ask yourself these questions:
Does Google like your website's content – Where do you appear in a Google search?

Can patients easily use your website – Is it easy to navigate and mobile friendly?

Does your website enhance your reputation and set you up as the go-to local chiropractor?

Does your website push your practice's strengths?

Is your website aligned with your business goals?

What does your website say about your practice – Old and tired or cutting edge?
.
80% of people turn to the Internet to search for healthcare providers, including Chiropractors.
Don't believe me – In Australia there are over 25,000 searchers per month that contain the keyword "Chiropractor".
Google Keyword Planner – Search January 2016
"Is your practice getting found online and more importantly is your website converting website visitors into patients?"
.
How do you improve income and patient care as a Chiropractor?
Set up a solid referral network of medical professionals and your current patients

Develop and nurture relationships with local sporting teams, health centres and rehabilitation facilities

Develop a remarkable website that personifies your business ethos

Automate your marketing efforts to keep a constant flow of patients 

Adherence to the Chiropractic Board of Australia's guidelines  for the advertising regulated health services

Set up a email distribution list to push your practices services, update patients and share knowledge.
.
Thank you for a wonderful job you have done with our website, online appointments and all the time you have spent problem solving and training us. We were confident all the way – Again thank You !!
Warm Regards – Heather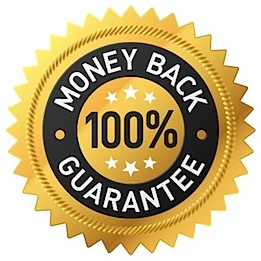 *At Medical Website Solutions be delighted with your:
Strategy | Design | Functionality | Results
or we'll give you your money back!
.
How can Medical Website Solutions help you achieve your goals?
We use first hand patient research – "What patients want from their Chiropractor's website."

Undertake a business analysis of your chiropractic clinic, your target market and your local competitors

We incorporate local, national and international website, CX and UX best practice

Search Engine Optimisation combining keyword research and highly experienced website copywriters to ensure your website is found by search engines

Patient centric information to set your practice up at the go-to local clinic
"Most practices we work with see 12% to 36% rise in patient numbers."
Our chiropractic website design services include:
Practice analysis

Website design

Search Engine Optimisation

Database marketing

Website hosting
Pay per click advertising

Social media

Graphic design

Four step patient attract system

Project management
SMS appointment reminders

Clinic app

Self check-in

Patient registration

Copywriting
Chiropractic Website Design Melbourne | Sydney | Brisbane | Adelaide | Perth
We deliver chiropractic website design and online marketing services in Melbourne and regional Victoria including Geelong, Ballarat and Bendigo. We also service chiropractors nationally in major metropolitan areas in Brisbane, Sydney, Adelaide and Perth.
Our aim is to ensure your online presence delivers practice improvements so you can see the return on investment you have put into your website!
We turn your website into a powerful practice management and marketing tool with a functional, stunning, user-friendly website that helps you deliver vital practice efficiencies and improves patient care – See our full list of services.
Chiropractic Website Design Melbourne, Sydney, Brisbane, Adelaide and Perth
"Our strategic approach to website building and online marketing has proven very useful for the majority of the chiropractors we work with!
If you have any questions please feel free to call me."
David Douglas – Medical Website Solutions