Chiropractic Website Design Melbourne | Sydney | Brisbane | Adelaide | Perth | Darwin
"How do these 3 fundamental design tips improve income and patient care."
ARTICLE FAST FACTS – CHIROPRACTIC WEBSITE DESIGN AUSTRALIA
Describes in detail what your chiropractic website for design should be doing – (1) Getting found, getting noticed (2) Building trust (3) Converting website visitors into patients
Article contains  1826 words – Reading time 5 minutes
This article is all about developing strategic, insightful and useful websites for Chiropractors.
Chiropractic Website Design Melbourne
As a practice manager or owner, ask yourself these questions:
Does Google like your website's content – Where do you appear in a Google search?

Can patients easily use your website – Is it easy to navigate and mobile friendly?

Does your website enhance your reputation and set you up as the go-to local Chiropractor?

Does your website push your practice's strengths?

Is your website aligned with your business goals?

What does your website say about your practice – Old and tired or cutting edge?
"You need a stunning website design, persuasive content and most importantly to convert your website traffic into patients."
.
80% of people turn to the Internet to search for healthcare providers, including Chiropractors.
Don't believe me – In Australia there are over 20,000 searchers per month that contain the keyword "Chiropractor".
Google Keyword Planner – Search January 2019
"Is your practice getting found online and more importantly is your website converting website visitors into patients?"
.
(1) Your Chiropractic website must be seen and noticed
Their are two aspects here that must be addressed for best chiropractic website design:
1. First impressions count – Have a clean, modern website and outline:
Who you are

What you do

Where can I find and contact you

About you and your practice – Staff bios | Mission | Treatment approach

Why patients should trust you and use your services.
2. Your practice website must be found on Google searches
More of your potential target patients finding you is the first step to increasing income.
(2) Build Trust in your practice and services
The best way to build trust on your chiropractic website is to highlight more about yourself and your practice:
Where did you gain your qualifications – University | Year graduated

How long have you been a Chiropractor

How long have you been running your Chiropractic practice

Supply logos of the University/s you attended and Membership associations

Explain your passion to your potential patients

Who are the target audience/s you are appealing to – Make specific areas on your website for them.

Use statistics where possible to highlight and back up your beliefs.
If patients trust you, they are more likely to use your chiropractic services.
63% of customers value and look for trust and honesty when considering their purchase decision – Source Visioncritical 2018.
.
(3) Converting website visitors into patients
Your chiropractic website design needs to lead and show visitors what they need to do next.
After spending time reading about you and your services:
1. Give your website visitors simple choices:
Eliminate distractions on your Chiropractic website

Ensure your website is easy and simple to navigate

Make it easy for website visitors to make a decision

Have a great call to action.
Don't be afraid to get creative with your calls to action – This one increased enquiries by 87% for one of our GP's.
Our chiropractic website design services include:
Practice analysis

Search Engine Optimisation
SMS appointment reminders

Self check-in

Patient registration

Copywriting
Thank you for a wonderful job you have done with our website, online appointments and all the time you have spent problem solving and training us. We were confident all the way – Again thank You !!
Warm Regards – Heather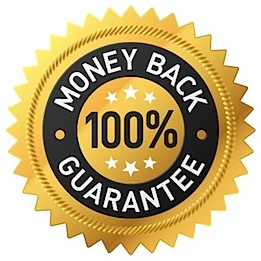 *At Medical Website Solutions be delighted with your:
Strategy | Design | Functionality | Results
or we'll give you your money back!
 *Conditions apply.
Chiropractic Website Design Melbourne, Sydney, Brisbane, Adelaide, Perth and Darwin
"Our strategic approach to website building and online marketing has proven very useful for the majority of the chiropractors we work with!
If you have any questions please feel free to call or email me personally."
David Douglas – Medical Website Solutions
…….
"Most practices we work with quickly see 12% to 36% rise in patient numbers."
Chiropractic Website Design Melbourne | Sydney | Brisbane | Adelaide | Perth | Darwin
We deliver chiropractic website design and online marketing services in Melbourne and regional Victoria including Geelong, Ballarat and Bendigo. We also service chiropractors nationally in Australia including major metropolitan areas in Brisbane, Sydney, Adelaide, Perth and Darwin.
Our aim is to ensure your online presence delivers practice improvements so you can see the return on investment you have put into your website!
We turn your website into a powerful practice management and marketing tool with a functional, stunning, user-friendly website that helps you deliver vital practice efficiencies and improves patient care – See our full list of services.
Website design for Chiropractors Melbourne | Sydney | Brisbane | Adelaide | Perth | Darwin
Medical Website Solutions develops custom website design and online marketing solutions for Chiropractors across Australia including Melbourne, Sydney, Brisbane, Adelaide, Perth and Darwin. We work closely with you to develop a dental website design that meets your practice's strategic and day to day needs.