Physiotherapy Website Design
Australia – Melbourne | Sydney | Brisbane | Adelaide | Perth | Darwin | Canberra
Your practice's website should (1) Look exceptional (2) Perform brilliantly
(3) Deliver results. 
Your physiotherapy practice's website should deliver:
Reduce daily repetitive tasks
Physiotherapy Website Design
Exceptional physiotherapy website design is driven from these five perspectives:
Supporting your practice's strategy and day-to-day needs
Meeting your patient needs
Your physiotherapy services must easily be found on Google.
Meets international medical website best practice standards
Conversion – Leads the website user to contact you.
Websites that are not designed taking into account the these five perspectives tend to perform poorly.
(e.g. high bounce rates, low time on site, low pages per visit and poor conversion rates).
Source – Forbes.
1. Your website should support your practice's strategy
A physiotherapy practice strategy involves developing long-term actions that will differentiate it from its competitors and lay the foundation for success.
It takes into consideration the current position of the physiotherapy practice with respect to its capabilities and the environment in which it operates.
How should your website support your strategy
Your website should tell potential patients:
(1) Who you are (2) What you do (3) Why should they use your physiotherapy services
You can achieve this by including on your website:
Years your practice has been in business

Approach to patient care.

Speciality areas of expertise

Years of physiotherapy experience

Present or past positions held
Your strategy may include a plan on how you attract patients to your physiotherapy website and how you capture, diagnose, treat and care for them.
2. Meeting your patient's needs
Here are the key online statistics for physiotherapy practices:
Web design for physiotherapists
Effective website design for physiotherapists is based on the ability to connect, build trust and ultimately convert a website browser into a patient. This process is highly dependant on how relevant your website's content is to the potential patient.
Many factors contribute to making a potential patient feel confident about your physiotherapy services. It could include your years of experience, specialist expertise, location, accreditation, convenience, guarantee or appointment follow up service.
To optimise your information – Map out your ideal patient:
What income and education level do they have?

Why should they trust you and why do you appeal to them?
What information are they looking for?

What problems are your patients looking to overcome?

What is their ideal outcome from your medical services?
Use this information to map out your website copy requirements
For example:
Develop 900 words about for each of your services

Name and include target suburbs where your patients come from

Include images of your physiotherapists helping patients

Key information on specific services with headings and sub headings

Outline your approach to diagnosis, treatment and post treatment care

How to make appointment bookings and contact you if they have any questions.

Sign up to your newsletter to receive further information.
By combining what your ideal patient looks like and your services copy requirements you can develop targeted and specific information that your target patient finds very useful. This greatly increases the chances of them using your services – particularly when:
79% of people who don't like what they find on your website will search your competitors website.
Source: Impact – Joe Rinaldi 2018.
3. Your physiotherapy website services must be found on Google searches
Here are the statistics why Google is so important:
Below is the potential traffic a website receives in relation to the top 5 positions on a Google search
Source: ahrefs.com – 2020.
| Google search results | Average traffic share |
| --- | --- |
| Number 1 position | 30% |
| Number 2 position | 15% |
| Number 3 position | 10% |
| Number 4 position | 6% |
| Number 5 position | 5% |
The importance of being found on Google searches
The above table indicates:
The number 1 (first) position on a Google search will potentially attract 30% of website traffic.

The number 2 (second) position on a Google search means a website will potentially attract only 15% of website traffic.
Search engine optimisation can be highly useful to physiotherapy practices in terms of attracting potential patients.
There are over 200 factors that contribute to ranking a website for a keyword or topic. How this could potentially work for your practice needs careful attention and expertise. 
4. International physiotherapy website best practice standards
People quickly judge your physiotherapy practice from your website.
A dated website look and feel, old information, social media accounts that have not been used in months all reflect poorly on your practice.
Physiotherapy web design – Best practice elements
Lots of factors go into designing a great website including:
Patients want information quickly so:

Use headings & bullet points
Keep text brief & to the point

An image is worth a thousand words

Use relevant images that enhance your physiotherapy services

Simplify your navigation – 3 click rule

All information on your website should be found within 3 clicks

Ensure your website is mobile friendly

Over 50% of searches are now conducted on mobile devices

Ensure your physiotherapy practice be found easily on Google

Ensure your website pages load within 3 seconds

Otherwise your potential patient may go to your competitors

Meet Ahpra Advertising guidelines

Your website must adhere to the Medical Board of Australia's Guidelines for Advertising of Regulated Health Services.
Physiotherapy is a very competitive industry. If patients are not happy with your website's navigation, copy, user experience they will leave your site and go to your competition.
5. Converting website visitors into patients
What part does conversion play on your physiotherapy website?
Building trust in your physiotherapy services and providing key information to a potential patient during their online search opens up the opportunity to capture their details and follow up their enquiries.
The patient capture process may include:
Latest research and treatments
Click to call & online chat
Your physiotherapy website design needs to lead and show potential patients the next step.
After spending time reading about your services, experience and approach to care – 
Give your website visitors simple choices:
Eliminate distractions on your physiotherapy website design

Ensure your website is easy to navigate and find information

Make it easy for website visitors to make a decision

Have a great call to action.
Contextual "call to action" may help increase conversions – This one increased enquiries by 37% for one of our clients.
Exceptional website results come from knowing
Physiotherapy website best practice

Being found on Google searches
WEBSITE BEST PRACTICE IMPROVEMENT ADVICE ON YOUR CURRENT WEBSITE
Fill in this form and we'll send you a report within 24 hours.
Testimonial and guarantee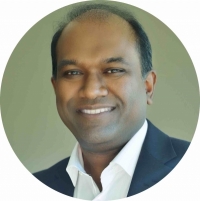 "David and his team at Medical Website Solutions delivered an exceptional website for my fertility practice. Fast, professional service and great online strategy sees my website consistently deliver patients into my practice."
Dr. Myran Ponnam-Palam – Visit www.myran.com.au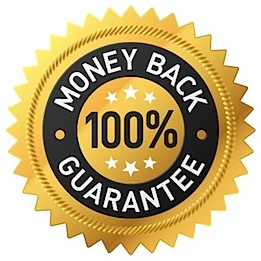 *At Medical Website Solutions be delighted with:
Strategy | Design | Functionality | Results
or we'll give you your money back!
*Conditions apply.
Website design for Physiotherapists Australia – Melbourne | Sydney | Brisbane | Adelaide | Perth | Canberra:
By analysing your practice's strategy, strengths, and your patients needs and wants and local, national and international physiotherapy website design best practice, we help you deliver a website design and strategy that will drive practice income and improve patient care.
Website design for physiotherapists Melbourne – We deliver exceptional website design and online marketing services in Melbourne and regional Victoria including Geelong, Ballarat and Bendigo. We are also able to service medical professionals nationally in major metropolitan areas in Sydney, Brisbane, Adelaide, Perth and Canberra – See our full list of services.