Medical Website Design Melbourne 
| Sydney 
| Brisbane | Adelaide | Perth
Website and online marketing solutions, made simple for medical practices.

Our goal is to help you solve your four key strategic problems:
Save valuable time
1. Have more time to improve other areas of your medical practice.
Reduce daily repetitive tasks
Think of what you could achieve with more time in your day.
Reduce running costs
2. Looking to run your practice more efficiently and effectively?
Streamline your practice
Enable your patients to book appointments online.
Maximise appointments
3. Unfilled appointments are wasted income opportunities.
Why should patients choose you
Convert more patients & confirm bookings (SMS reminders).
Improve patient care
4. Find out how an online solution could help you achieve this?
Better communication
Improve your patient journey and care through your website.
We develop website and online marketing solutions for medical practices in Australia including
Melbourne, Sydney, Brisbane, Adelaide, Perth and Darwin for:
Medical Website Design Melbourne
See some of the latest websites developed by Medical Website Solutions:
Medical Website Design Melbourne | Sydney | Brisbane | Adelaide | Perth | Darwin
What makes our approach so different and effective


We put your website information through twelve different filters to ensure it meets all your stakeholder needs including:
Your practice's needs

Your patient's needs

Website management planning
Google's search needs

Website best practice

Professional website copy
Desktop & mobile device needs

User experience

Building trust
AHPRA marketing guidelines

Conversion principals

Website measurement
Testimonial and guarantee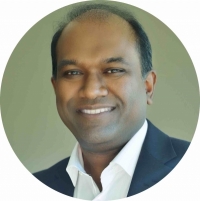 "David and his team at Medical Website Solutions delivered an exceptional website for my fertility practice. Fast, professional service and great online strategy sees my website consistently appear amongst the top rankings in Google searches and delivers patients into my fertility practice."
Dr. Myran Ponnam-Palam – Visit www.myran.com.au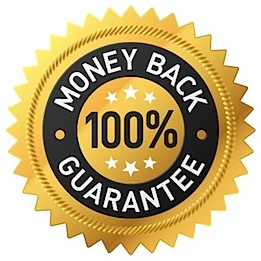 *At Medical Website Solutions be delighted with your:
Strategy | Design | Functionality | Results
or we'll give you your money back!
*Conditions apply.
Medical Website Design Melbourne | Sydney | Brisbane | Adelaide | Perth
A great website design for your medical practice should make the patients first impression – "I am in a safe, experienced medical professionals hands."  
Here are the top 10 factors your medical practice's website design and functionality should deliver:
Support your practice's strategic needs with the needs of your patients

Build trust in you as a health professional and answer why should patients use you

Key marketing tool – Enhance your reputation, be found on major search engines

Be easy to navigate around and find key information

Be modern, professionally presented with a clean design
Have a clear pathway that allows patients to take action – Book appointments

Be human – Show real life images and faces

Deliver efficiencies (save time), improve patient care and communication

Be usable and viewable on desktop and mobile devices
Medical Website Design Melbourne
Turn your website into a powerful practice management tool with a functional, stunning, user-friendly site that helps you deliver vital practice efficiencies and improves patient care – See our full list of services.
By analysing your practice's strategy, strengths, and your patients needs and wants and international medical website design best practice, we can help you deliver a medical website design and strategy that will drive practice efficiencies and improve patient care.
We deliver medical website design and other services in Melbourne and regional Victoria including Geelong, Ballarat and Bendigo and nationally in Sydney, Brisbane, Adelaide, Perth and Darwin.
Medical Website Design Melbourne | 
Sydney | 
Brisbane | Adelaide | Perth
"Our strategic approach to website design and online marketing has delivered great results for the vast majority of medical practices!
If you have any questions please feel free to call."
David Douglas – Director at Medical Website Solutions
Medical Website Design Melbourne | Sydney | Brisbane | Adelaide | Perth
Medical Website Solutions develops custom website design and online marketing solutions for medical professionals including Doctors, Specialists, Surgeons, Dentists and Allied Health Professionals from all over Australia including Melbourne, Sydney, Brisbane, Adelaide, Perth and Darwin. We work closely with you to develop a website that meets your practice's strategic and day to day needs.