Dental Website Design
Australia – Melbourne | Adelaide | Darwin | Perth | Sydney | Brisbane | Canberra
The 4 strategic functions of high performing dental websites:
Your dental practice's website should be delivering the following:
Reduce daily repetitive tasks
(1) Dental Web Design that Maximises Appointments
Our research shows good dental website design incorporates these 12 factors:
Inspire confidence in your skill as a dental professional

Highlights your strategic services and income streams

Meet the needs of your practice with the needs of your patients

Answers why patients should use your dental practice

Be easy to navigate around and find key information
Be modern, professionally presented with a clean design

Have a clear pathway that allows patients to take action

Is human – Show real life images and faces

Saves time, improves patient care and communication

Be usable and viewable on desktop and mobile devices
Effective patient communication builds trust. In over 75% of cases the first touch point patients will have with your dental practice will be your website. Patients will quickly make a decision based on the quality, look and feel of your website. If they don't like what they see, they will search for your competition.
(2) Dental Practice Website Design that saves your practice time
To help save valuable time dental website best practice includes:
Having the following key information easy to find:
Contact phone number – Top of page right hand corner

Common sense main menu navigation

Who you are – Bios and images of your practice staff.

Describe your practice ethos, vision and mission

What you do – Area of specialty and services

Why should patients use your dental practice
Your dental website design should answer commonly asked questions at reception and outline what happens before, during and after appointments. Having in-depth and easy to read information is key.
WEBSITE BEST PRACTICE IMPROVEMENT ADVICE ON YOUR CURRENT WEBSITE
Fill in this form and we'll send you a report within 24 hours.
(3) Dental Website Design that improves patient care
To improve patient care your dental website should include:
Detailed information about your dental services including what happens during and after the appointment.
1. It is important to outline:
Your approach and goals for patient dental care

Basic dental hygiene tips for brushing and flossing

Dental statistics about tooth care in Australia
2. Appointment reminders and follow up information:
SMS reminders (if applicable)

Follow up information (if applicable)
3. What to do in case of an emergency
Supply relevant contact numbers

Information on what to do if a tooth is chipped or dislodged
4. Keeping your patients informed of
Newsletter – The latest dental information and care tips

Email, SMS or social media communication channels.
(4) Dental Web Design that Reduces Practice Running Costs
A website design for a dental practice may reduce practice running costs by incorporating:
Online appointment bookings

Key information upfront on all website pages

Frequently Asked Questions section

Text reminders to confirm appointments

Addressing practice inefficiencies on your website

Leverage website on all your marketing channels.
Reducing repetitive tasks
Staff workload can be decreased by:
Practice telephone calls can be reduced by 30% by implementing online appointment bookings

Having key information available online may reduce calls to your practice by an additional 10%

SMS appointment reminders can help last minute cancellations be filled by other patients.
Dental Website Design Company Australia – Melbourne | Sydney | Brisbane | Adelaide | Perth | Darwin | Canberra

———-

"Our strategic approach to website design for dentists has delivered great results for the vast majority of dental practices we work with!
If you have any questions please feel free to call or email me personally."
David Douglas – Medical Website Solutions
Dental websites that improve income and patient care
Turn your website into a stunning and powerful practice management tool with a functional, user-friendly design that helps you deliver vital practice efficiencies and enhances patient care – See our full list of services.
By analysing your practice's strategy, services, strengths, and your patients needs and international dental website design best practice, we can help deliver a dental website design and strategy that will drive your practice's improvement program.
We deliver dental website design and other services all around Melbourne and regional Victoria including Geelong, Ballarat and Bendigo. We are also able to service dental professionals nationally in major metropolitan areas in Brisbane, Adelaide, Darwin, Perth, Sydney and Canberra.
WEBSITE BEST PRACTICE IMPROVEMENT ADVICE ON YOUR CURRENT WEBSITE
Fill in this form and we'll send you a report within 24 hours.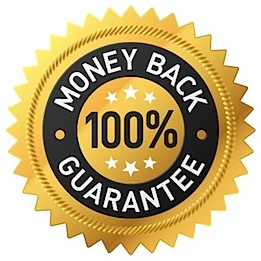 *At Medical Website Solutions be delighted with:
Strategy | Design | Functionality | Results
or we'll give you your money back!
*Conditions apply.
Dental Website Design Australia – Melbourne | Sydney | Brisbane | Adelaide | Perth | Darwin | Canberra
Medical Website Solutions develops custom website design and online marketing solutions for dental practices across Australia including Melbourne, Sydney, Brisbane, Adelaide, Perth and Darwin. We work closely with you to develop a dental website design that meets your practice's strategic and day to day needs.