THE MEDICAL PRACTICE MANAGERS FREE 20 PAGE WEBSITE TOOLKIT:

"10 features your practice's website must have to improve income and
patient care!"
"What are they and how can you take advantage of them?"
Who is this toolkit for?
All medical practice managers who currently manage a website or are looking to build a new website will benefit from this toolkit.
How could this toolkit benefit your practice?
This paper is both strategic and practical. It addresses the challenges you face as a practice manager including: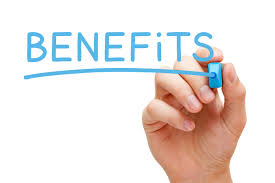 1. Attracting new and repeat patients
2. Why should patients use your practice and keep coming back?
3. Saving time and reducing practice running costs
4. Improving patient care and communication
5. Maximising your marketing dollar return on investment
6. Increased competition from similar and alternative health providers.

Towers Watson research – Global Medical Trends 2014
And it provides…
Medical industry website facts, recommendations and checklists to help you know what you should be doing and looking for to get the most from your website.
Topics covered include:
1. MOBILE FRIENDLY WEBSITE ……………………..………………….……..4
2. FUTURE WEBSITE NEEDS…………………………..…………………………4
3. YOUR WEBSITE'S STRATEGY……………………………………..………….5
What should your website be doing?
4. YOUR WEBSITES FOCUS………………………………………….………….7
Improving practice income, service and driving cost efficiencies.
5. ATTRACTING MORE PATIENTS…………………………….……………….8
Optimising for Google local searches.
6. WEBSITE CONVERSION………………………………………………………..9

How to convert website visitors into patients.
7. REDUCING PRACTICE RUNNING COST…………………….…………11
Online appointment bookings – Pros, cons and costs.
8. WEBSITE COPY…………………….……………………………………………..14
Most medical practices simply do not have enough.
9. WEBSITE DESIGN ELEMENTS ………………………………………….….15
The must have items to improve patient experience.
10. WEBSITE MEASUREMENT….…………….………………………….…….16
Benchmarking for improvement – What you need to do and look out for.
"This toolkit has been developed from extensive website and medical practice research from dentists, doctors and physiotherapists. Our aim is to help you transform your website into a powerful marketing and business management tool that improves income and patient care."
From the author: I know how busy medical practice staff are. Being married to a doctor I know the long hours and many stresses. So I decided to use my 15 years of website and online experience to help medical practice staff save time, improve patient care, reduce clinic running costs and maximise income. 

David Douglas – Medical Website Solutions
"These strategic tips have proven very useful for the majority of the practices we help.
If you have any questions please feel free to call me."
David Douglas – Medical Website Solutions