Cheap medical website design …for $500, genius or swindle?
Here is a situation that bewildered me this month!
I was in a meeting with a new potential client to discuss their medical practice's marketing challenges and website performance.
Their major concerns were:
The number of leads coming from their website had dropped significantly since January 2019

Increasing competition and marketing efforts from other local medical practices

Lower number of referrals coming from other medical practitioners
CHEAP MEDICAL WEBSITE DESIGN – ARTICLE FAST FACTS
Describes the specialist skills, efforts and analysis required to improve website performance and increase lead conversion rates.
Article contains  1718 words – Reading time 5 minutes
This article is all about developing strategic, insightful and useful websites for doctors.
My team analysed their practice from these perspectives:
How tracking to get there?
Website copy, sales & conversion
Search Engine Optimisation
Competitor websites and offerings
The analysis revealed the following:
The practice's services and keywords were not attracting optimal search traffic

A number of key Search Engine Optimisation features were missing from their website

Website copy problems including readability, trust and layout issues

Conversion problems – No patient journey to lead the website visitors to a next step

Dated looking website and logo that did not reflect the practice's ethos or services.
Increasing website lead conversion rates
In order to increase their website's lead conversion rates required an intimate knowledge of:
On-page and off page Search Engine Optimisation

Professional website copywriting

Website conversion analysis and testing

Patient needs wants and desires

Trust elements that patients look for

I will explain these skills in brief to you, as I did the potential client:
1. Search Engine Optimisation
Search Engine Optimisation is about optimising the number of potential patients that find your practice's services using a search engine such as Bing, Yahoo and most importantly, Google.
Search engines sort through millions of pages of information to find the most relevant results to display to your potential patients about their search. The way search engines organise search data results is through an algorithm.
Using their algorithm, search engines rank the importance of your websites information against other relevant websites and decides where your website will appear (position or rank) on a page.
Now the algorithm for every search engine changes constantly to "improve" search results. So your ranking today may not mean you will necessarily be in the same position on the page tomorrow let alone next week or year.
There are over 250 factors that related to Search Engine Optimisation and 50 related on-page SEO alone – MOZ On Page Factors.
Some of these factors include:
Your website's URL or address

Page headline (H1) or title

Keyword your potential patient has typed into the search engine

Mention of keyword in your websites copy

Images and how they are named on your website

Social media and videos
You get the idea – It's a specialist skill set that takes time to master.
2. Website copywriting – Can anyone write for the web?
The simple answer is yes but….
The biggest mistake I see is most medical website copy is written by medical staff using complex medical terminology.
Most patients simply don't understand medical terminology – This potential clients website was full of medical terms. On top of this:
The terms weren't explained

They used acronyms without explanation

Had large chunks of text

Used unrelated and poorly positioned images
This websites copy was hard to read let alone understand. 
What goes into making great website copy?
There are over 30 factors are involved.
The most important factor in producing great website copy is keeping your patient wants, needs and desires at the forefront of everything. Ensure:
Website copy is short and to the point

You use simple language

You use bullet points to break information up
Other factors:
Typeface – Make sure it's easy to read online
Font size – Make sure it's at least 14 point
Colours – Keep them simple and brand relevant
Images – Use real images of your staff where possible.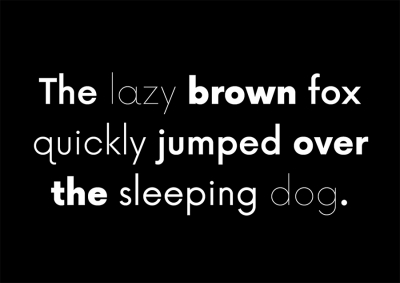 3. Website conversion – Analysis and testing



At the heart of every medical website lies the wish to inform and convert visitors into patients!
This call to action was at the bottom of every page on this potential client's website – It's probably on your website as well:
.
This call to action was yielding them between 8 to 16 new patients per month. Nowhere near enough patients for a practice of their size.
I set them a progressive goal to increase their lead conversion rates by 1%, 3% to 5% per month. 
That's a 12% to 36% to 60% increase in potential patient numbers per year!
.
Utilising some basic website conversion best practice techniques we mapped out their patients journey – A simplified version is outlined below: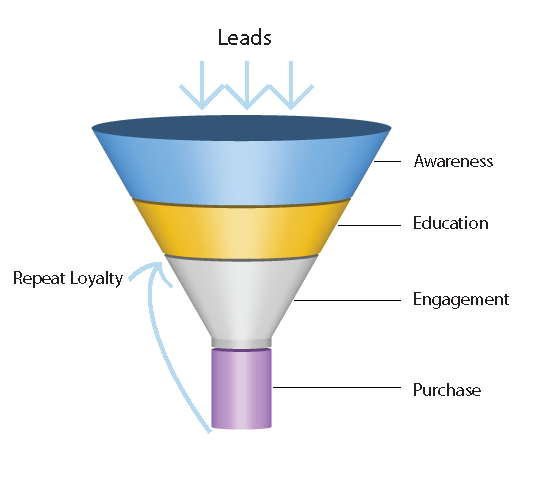 Step 1 – Awareness: A patient identifies a problem they need to solve – They conduct a web search and find your website.
Step 2 – Education: They look to find out more about their situation, ailments and more about your qualifications, experience, expertise and how you could help them.
Step 3 – Engagement: They contact your practice to find out more or book an appointment.
Step 4 – They become a patient: Diagnosis and treatment occurs and any follow up appointments.
The next step we recommended:
Including a 'New patients' section and button on the home page. This button was also to be used on the key diagnosis and treatment pages on the website. This page is designed to outline the step-by-step approach their practice uses to help new patients solve their problems. In brief, it outlined the following:
This is used to help determine the symptoms, causes and risk factors involved including preparing the patient for their first appointment and outlining the steps in:
Their treatment

Lifestyle factors and implications

Coping and support mechanisms 

Ongoing prevention.
The page would also be to designed to showcase the expertise of the practice's medical professionals to help build trust.
a
4. Patient – Needs, wants and desires



In order to connect with your patients you need to know what they are going through, how they feel and reflect this information in your website.
If you want to know what your patients are feeling about their ailments or situation ask them, or get them to fill out a survey. You will start to see a pattern forming in as few as 10 responses.
Use their words and emotions on your website – Powerful words like:
5. Trust
Answer this question – Why should patients use your practice's services and keep coming back?
If your responses have anything to do with: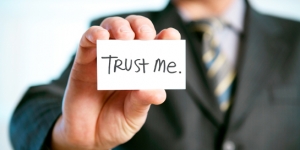 Price

Great service

Caring approach
You need to do some serious thinking because the practice down the road is most likely in the same space.
I asked this potential client the same question and they found it difficult to answer – Most practices do. 
How can your medical practice build trust in the eyes of your patients?
There are many ways you can achieve this – In short you can:
State how long you have been in business

How many patients have you served

Mention any press about your practice 

Awards

Testimonials

Individual doctors – Years of experience

If you're a new doctor or practitioner – Do you use the latest evidence based techniques?

Social media followings

SSL Certificate on your website

Privacy policy
Use these logos and links on your website.

Profile page – Ensure you have a profile page on your website with all your doctors and staff complete with their photos, qualifications, where they studied and use the logos of reputable education institutions.
National institution membership – If you're a member of your medical institutions national society use it on your website and state the fact and use the link to their website.
Find out what your patients value – The last step is find out what your patients value most about your services. Run a quick survey, find out the trends and put the results on your website.
A medical centre I know in Brisbane states that they see 98% of their patients on time – This is valuable to their cliental as they are business people.
.
Achieving results – Website elements must work together
Putting it together you are now seeing how: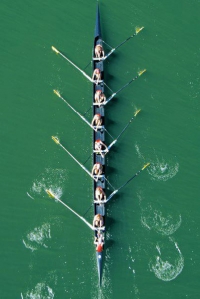 Search Engine Optimisation

Website Copywriting

Conversion

Patient – Needs, wants and desires and;

Trust elements
All these elements work together to achieve the results you want. There are more factors involved from a technical and design perspective.
For example – If your website or logo looks tired, old and dated what image does that portray to your potential cliental? They will most likely perceive your services the same way. We may not judge books by their cover but, we do websites.
What did the perspective client say to this….?

"I've got a contact in Canada who can re-build my website for $500 why would I use all these techniques?"
Even though I found the comment quite bewildering…
I said – "This work is the difference between 8 to 16 leads per month
and
an increase in leads by 12% to 60% per year!"
So my question to you: 
CHEAP MEDICAL WEBSITE DESIGN – Is a $500 website a genius move for your medical practice or a swindle – Vote below:
You can vote once per I.P. address.
A simple press of the button will register your vote – No thank message will be shown.
Cheap Medical Website Design – Thank you so much for your time reading this article
I hope you found it educational about the specialist skills and efforts required to improve website performance and increase lead conversion rates.
If you have any questions please feel free to comment, call and/or share this article with your social networks.
Medical Website Solutions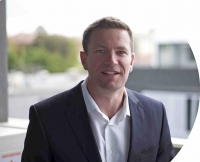 "Our strategic approach to website design and online marketing has delivered great results for the vast majority of medical practices we work with!
If you have any questions please feel free to call."

David Douglas – Medical Website Solutions