Website Design for Doctors – Melbourne | Sydney | Brisbane | Adelaide | Perth | Darwin | Canberra
"Top 5 strategic principals and 27 must know facts

."
What should your practice's website be doing?
 ARTICLE FAST FACTS – WEBSITE DESIGN FOR DOCTORS AUSTRALIA
Describes the five perspectives in detail that need to be taken into account for best medical website for design for doctors – (1) Practice Strategy (2) Patient needs (3) User friendly (4) Capturing attention & building trust (5) Taking action – Conversion
Article contains  1826 words – Reading time 3-5 minutes
This article is all about developing strategic, insightful and useful websites for doctors.
.
Website Design for Doctors – Your medical practice's website should:
(1) Maximise appointments
(2) Save time
(3) Improve patient care
(4) Reduce practice running costs
.
In reality, this is what usually happens when designing a website for doctors:
Step 1 – The principal Doctor or practice manager needs a new website or is looking to update their current site.
You have the majority of information you would like to put on your website.
Step 2 – You look around for someone to build it for you.
You compare a few quotes and go with the cheapest.

You give them the copy you want on the website and away you go.
Step 3 – A lot of to-ing and fro-ing later you get your website.
This sounds good but you have just potentially:
Set your website up to perform poorly

Damaged your practice's income potential

Lost a patient and profits

Sent your potential patient to the competition.

.
Best website design for doctors is driven from these five perspectives:
Supporting your practice's strategy

Meeting your target audience/s needs

Being end-user friendly

Helps support your patient capture process

Leads the website user to take appropriate action – Contact you.
Websites that are not designed taking into account the above five perspectives tend to perform poorly and have sub-optimal Google Analytics metrics (e.g. high bounce rates, low time on site, low pages per visit and low web visitor to patient conversions).
Source – 25 Website design design tips from Forbes.
.
.
Bottom line – Your practice is most likely losing patients and income!
An exceptional website design for doctors encompasses pleasing aesthetics, ease of use, engaging content and above all converting website browsers into patients.
There are many factors that affect the usability of a website. It's not just about form (how good it looks) or function (how easy is it to use). 
Find out why medical practices choose Medical Website Solutions – Why choose us?
Mapping out these steps is crucial to the success of your website.

If your website builders are not undertaking this analysis, they don't understand your practice or your patients, so how can they effectively build you a website that drives the success of your practice?
.
1. Your website should support your practice's strategy
Your website should support your practice's strategy by pushing your main income streams. This sounds easy, but take a look where this real life example took us for one of our dental clients:
Major income streams           (80% of business income)
1. Root canal surgery                (55% of business earnings)
2. Crowns and fillings               (25% of business earnings)
Minor income streams          (20% of business income)
3. General check-ups                 (15% of business earnings)
4. Mouth guards                         (5% of business earnings)
.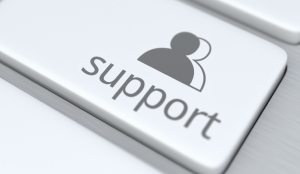 Our client wanted us to heavily push on their website the root canal, crowns and fillings in their practice – Upon further analysis we found out the minor income streams of patients coming into the practice actually fed the major income streams of the business.
The lesson here is about having the expertise and asking the right questions so your website supports your business model. The wrong focus (initially pushed by our client) can lead to a website and business disaster.
Related article – How could your practice increase your patient numbers by 12% to 36%.
.
.
2. Meet your target audience (patients) needs
Effective website design for doctors is based on the ability to connect, build trust and ultimately convert a website browser into a patient. This depends on how relevant your website's content is to the end-user and their needs and wants.
Many factors go into making a potential patient feel confident about your services. It could include testimonials, years of experience and expertise, location, accreditation, guarantee or customer service.
.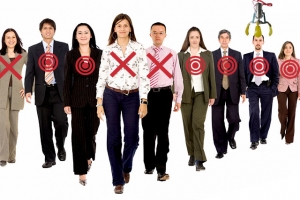 To make your information the best it can be you need to map out your ideal patients:
Where do they live?

What income/education level do they have?

What information are they looking for?

Why should they trust you/why do you appeal to them?

What problems/pain points are your patients looking to overcome?

What is their ideal outcome from your product or service?
For example – You're a doctor and want to boost your immunisation program. The content on your web page should contain:
About 900 words with easy to read headings and sub headings

Images of children and older adults being helped by your friendly staff

How may years your practice has been helping the community

Testimonials from patients

Sign up to database to receive further information or ability to book an appointment
This sounds relatively straightforward. But, setting this page up to ensure you receive local patients is vital to having a successful program. If you missed out having the names of your local suburbs in your website copy the chances of you attracting local patients is greatly decreased.
.
3. Your medical practice's website should be user friendly
a) Copy/text/information
People want information from websites quickly. Website design for doctors is no different, so:
Make your information easy to read and digest

Organise information using headlines and sub headlines

Use bullet points instead of long sentences.
b) Typefaces
Use a font that is easy to read online. The ideal font reading font size is around 16px.

c) Colours
A well thought out colour palette can go a long way to enhance the user experience. Use contrasting colours for the text and background to make reading easier.
Vibrant colours create emotion and should be used sparingly (e.g. for buttons and call to actions). White space is very effective at giving your website a modern and uncluttered look.
d) Images
A picture can speak a thousand words, and choosing the right images for your website can help with brand positioning and connecting with your target audience.
If you don't have high quality professional photos on hand, consider purchasing stock photos to lift the look of your website. Also consider using info graphics, videos and graphics as these can be much more effective at communicating than even the most well written piece of text.
e) Navigation
Navigation is about how easy it is for people to move around your website. Some tactics for effective navigation include a logical page hierarchy, using breadcrumbs, designing clickable buttons, and following the 'three click rule', which means users will be able to find the information they are looking for within three clicks.
.
79% of people who don't like what they find on one site will go back and search for another site.
Source: Impact – Joe Rinaldi 2017.
.
.
4. Your website should support your patient capture process
The following statement is true for most services:
"98% of potential patients won't consider using your practice's services on the first visit to your website."
Research by Neil Patel 2017.
How long does it take for a potential patient to book in for an appointment? It depends on the complexity of your service, competition and their level of need.
For example – Researching for a home loan for instance takes most people 60 days to find the mortgage that best suits them. Buying a bed for your home takes most people two weeks.
Most products or services have a 5 step sales process:
Problem/need recognition

Information search

Evaluation of alternatives

Purchase decision

Post-purchase behaviour.

If you map this process out for your patients and develop an automated process they can sign up to complete with tools, reports, emails, white papers, trials, testimonials, case studies, videos, info graphs or other items to help potential customers with their decision the chances of them using your medical services dramatically increases.
A web professional familiar with your practice, your target audience and sales process can help you deliver increased profits.
"Is your website building team undergoing this process to ensure your website perform its best?"
.
5. Websites are about taking action!
A great website design for doctors is based on helping the user find the information they want, building trust and getting them to take action – Call, sign up for a trial or information session.
"98% of patients will not contact you on their first visit to your website…"
Research – Kissmetrics 2015
What does your practice's website have in place to ensure your website visitors come back?
Just as you would only trust your health with a trained medical professional, you should find a professional web building team who analyse your practice to understand:
Your practice's strategy, products and services

Your target audience/s needs

End-user needs and wants

Your products and services sales process.
A good website building team will use their specialist skills in:
Search Engine Optimisation

Search Engine Marketing

Design, CX, UX and website copy

Analytics and conversion

Automated marketing programs.
This approach ensures your website is a powerful marketing and business management tool that drives practice profits and improves patient care.
Are you getting the best from your website and your website building team?
.
*At Medical Website Solutions we promise you'll be delighted with:
Strategy |

Design

|

Functionality

| Results

or we'll give you your money back!
Website design for Doctors – Melbourne | Sydney | Brisbane | Adelaide | Perth | Darwin | Canberra
Medical Website Solutions develops custom website design and online marketing solutions for medical practices across a range of specialities including General Practitioners, Specialists, Surgeons, Dentists and Allied Health Professionals from all over Australia including Melbourne, Sydney, Brisbane, Adelaide, Perth, Canberra and Darwin. We work closely with you to develop a website that meets your practice's strategic and day to day needs.