Website Design for Orthopaedic Surgeons Melbourne | Sydney | Brisbane | Adelaide | Perth
To deliver you an exceptional website we combine:



Your practice's strategy and goals, best practice website design and authoritative copy and content to ensure your website visitors become patients.
Website Design for Orthopaedic Surgeons – Top 6 issues
Your website, like your medical practice should be focused on quality, results and reputation.
Most orthopaedic websites suffer from these issues:
Look dated

Contain old images

Are not mobile device friendly – Viewable on desktop, laptop, tablets and phones

Are not found on relevant keyword searches on search engines such as Google 

Website performance and results aren't measured

Does not answer – "Why patients should choose you as their orthopaedic surgeon?"
Bottom line – They are hurting your practice, your reputation and your overall business.
Your patients first impression should be:
"I'm in a safe, experienced medical professionals hands who is up to date with the most recent medical research, procedures, treatments and technology."
To ensure your website helps solve your practice's and patients problems
We ensure your website delivers your practice needs by:
Using patient research – "What do patients want from their Orthopaedic Surgeon's website."

Incorporate local, national and international website best practice

Undertake a business analysis of your practice, your target market and your local competitors

Defines and pushes your practice's unique strengths and expertise that will benefit your patients

Successfully promoting your practice – Is found in major search engines (Google, Bing and Yahoo)

Building and enhances your reputation as a surgical professional

Educating your patients on about your surgical processes  

Is stunning, persuasive, helpful and easy to use

Delivering results – Saves time, reduces running costs, improves income and patient care
"Most practices we work with see 12% to 36% rise in patient numbers."
"Medical Website Solutions delivered an exceptional website for my fertility practice. Fast, professional service and great online strategy sees my website consistently appear amongst the top rankings in Google searches and delivers patients into my fertility practice."
Dr. Myran Ponnam-Palam – Visit www.myran.com.au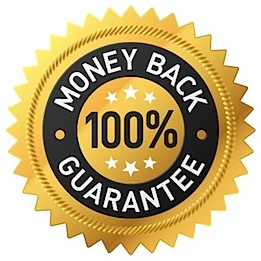 *At Medical Website Solutions be delighted with your:
Strategy | Design | Functionality | Results
or we'll give you your money back!
*Conditions app
Website design services for Orthopaedic Surgeons
"Our experienced team of website designers, writers, developers, and marketing strategists work together in a collaborative environment to develop a website that matches and delivers your vision and practice goals. Using our combined experience and talents, we'll create an online and offline marketing solution to help your practice."
Our services include:
Practice analysis

Web design

SEO – Search Engine Optimisation

Email database marketing

Website hosting
PPC – Pay per click advertising

Graphic design

Social media

Unique four step patient attract system

Project management
SMS appointment reminders

Clinic app

Self check in

Website copywriting

Ongoing website support
Website Design for Orthopaedic Surgeons Melbourne | Sydney | Brisbane | Adelaide | Perth
We deliver website design for orthopaedic surgeons in Melbourne, Sydney and Brisbane. We also deliver online marketing services to regional Victoria including Geelong, Ballarat and Bendigo. We also service orthopaedic surgeons nationally in other major metropolitan areas in Adelaide and Perth.
Our aim is to ensure your website delivers practice improvements and improves patient care. We want you to see the return on investment from your website!
We turn your website into a powerful practice management and marketing tool with a functional, stunning, user-friendly website that helps you deliver vital practice efficiencies and improves patient care – See our full list of services.