Your website should be one of your critical practice menagement tools. It should:
Deftly communicate your practice's ethos to your patients

Be a great information source about your practice including services and location 

Be your primary marketing tool to attract, capture and retain patients

Be a key source of patient information to help assist in procedures, process and what to expect

Reduce your practice's overhead running costs through

online appointment bookings and other features
You need to ask yourself:
"What do I want to achieve from our website and how will our patients benefit?"
These are the items you need to consider when building a website for your medical practice
All these items need to be carefully considered and mapped out:
Business/practice needs and goals
Search Engine Optimisation
Converting website visitors into patients
Here's the practical checklist of items and estimate costs you will need to consider*:
What do I want to achieve from my website?

Logo design for your website – Cost estimate $300-$600.

Website name – Domain name availability and purchase i.e. www.mymedicalpractice.com.au – Cost estimate $10-$80 per year.

Website hosting – Cost estimate $250 – $600 per year

Who will build my website?

Which Content Management System should my website be built on?

SSL Certificate – What is it and how will it help my website? – Cost estimate $50 – $300 per year.

Website design and branding – Cost estimate $300 – $800.

Website copy – Cost estimate $400 – $1600.

Search Engine Optimisation – On page and Off page – Cost estimate $300 – $800.

How many pages will I need on my website?

How will I measure my website's performance?

Website Content Management System training.

Ongoing website maintenance costs – Cost estimate $250 – $1000 per year.
.
Based on the above cost estimates*:
A basic 1-4 page website should cost around $1700 – $2,500 (AUD)

A basic 5-12 page website should cost around $2,600 – $3,800 (AUD)
* Please note costs are a guide only and mostly relevant to the Australian marketplace.
A note on cost estimates – When quoting on a website it's like asking 'How long is a piece of string?' and remember the old saying "You get what you pay for!"
The question of quality and quantity always plays a large role in any service. So please consider the following:
An accurate website quote must be undertaken according to the strategic needs of your practice and the website, look, feel and functionality needed to deliver your strategy.

These costs outlined here are using high quality and experienced service providers with a proven track record.

Cost estimates range from the budget to medium range for services.
"Having built over 100 websites and consulted to numerous medical practices, my advice is to start simple.
The beauty of a website is that you can add to it whenever you like."
Let's cover the 14 topics listed above:
1. What do you want to achieve from your medical practice's website?
Make a list of your practice's primary goals – They may include:
Highlight basic practice services, skills, expertise and details

Help new patients find your medical practice

Highlight your practice's vision and ethos

Provide helpful information about common ailments and procedures

Ranking highly on Google searches.
2. Your practice's logo – Design considerations:
This may seem straight forward but think again…
This is a website header logo option that takes up the whole top of the website screen:
This is a standard website logo that will traditionally sit in the left hand corner of the screen:
Your brand/logo is extremely important – It personifies your medical practice!
If you're at the cutting edge of your medical field then your website should reflect it by being modern, sharp and focused. 
Your logo and your website reflect your practice's ethos, so make sure you send the right message.
What look and feel are you after for your medical practice?
Your logo will traditionally set up the colour scheme and look and feel for your website – It's best to have a discussion with your web designer and graphic designer?
Logo development cost range – $300 – $600 is a good benchmark.
3. Choosing a website name/domain name:
An example of a website name or domain name is: www.yourpracticename.com.au
Here are a few items you need to consider:

You could try and use your practice's name

You could use a shortened version your practice's name

Do you use a .com or .com.au (if in Australia) or another version dependant on your location or other factors.
There are a number of services you can use to check to see if a domain name is available and purchase it if you think necessary including:
You don't really purchase a domain name, rather you rent it for a period of time. At the end of the rental period you have the option to renew.
Domain names will cost range the range of $10 – $80 per year.
Important note – It's best to discuss your domain name with your website design team to ensure you can maximise your Search Engine Optimisation efforts.
4. Website hosting
What is website hosting? – A website host holds your website data and information and projects it to the world.
What do you need to consider?
a) Space – How much space (or data) will you need?
This will vary depending on the amount of pages, images and video data you plan on displaying on your website.
For most small websites under 25 pages 5MB – 10MB should be plenty.
b) FTP access
FTP stands for File Transfer Protocol. FTP allows you or your web designer to transfer files and data to your website. This is a must. If your host does not offer it, find a different one.
c) File type and size limitations
Make sure your hosting service can upload a number of different file types and large files.
d) Bandwidth allotment
Bandwidth is the amount of data and traffic travelling to and from your website. Some hosts limit the amount of traffic your website can have per day or per month. Start with at least 2GB of bandwidth and have the flexibility to increase if necessary.
e) Reliability and speed of access
A good web host should be reliable, fast and guarantee its uptime (time when your website is functional). At a minimum the uptime should be 99%.
Final note – As with all things remember the old maxim – You get what you pay for….
My tip – Look for yearly hosting costs between $250 to $650 for small websites.
5. Who will build your website?
Well you can do it yourself if you have the time, skill set and know what you are doing. Most website hosting services offer packages that will help you build your practice's website. The skills you will potentially need are:
Image resizing, manipulation and creation

HTML coding – Helps create documents and formatting on the web

CCS (Cascading style sheets) – Helps set up a websites layout, colours and fonts

Website testing – Ensures your website looks correct on all browsers and downloads fast

Website copywriting

Search Engine Optimisation – On page and off page

Security – SSL certificate
Needless to say all these skills take time and effort to master. Poor understanding in any one area will most likely lead to poor website performance – Not ranking well on search engines, poor navigation, slow page loading, poor time spent on site and high bounce rate.
By far the biggest challenge you will face if trying to build your practice's website by yourself is:
Time and:

Professional looking result.
Most website designers should be able to deliver you a new/small website in about two weeks.
Find a website design team to build it for you
Get quotes from at least 3 different website designers… 
Here are the questions you need to ask them:
Ask to see some of their previous work

Ask to speak to one or two of their current medical clients

How much experience do they have in building medical websites?

Ask them to map out the steps required that you need to follow in the website build process

Ask what platform they would like to use to build your website on

Ask for a rough quote on a basic 4-8 page website

Ask about website performance results and how their work is helping other medical practices

Are your websites mobile device friendly?
Tip – Websites are about results. Make sure the web development team you pick are focused equally on strategy, design, functionally, SEO, conversion and results. If they don't mention these areas be wary!
6. Which Content Management System should your website be built in?
What's a content management system (CMS)? – In this case a CMS is simply computer software that allows you to create, edit and publish information on websites.
I commonly get asked "What is the best CMS to build a website in?"
My response is it depends on the project, website building expertise, costs and results you are after.
Three of the worlds most popular CMS systems are:
WordPress

– Over 60% marketshare

Joolma

– 12% marketshare

Drupal – 7% marketshare
Source – Opensource CMS
The common take on the above CMS are as follows:
Drupal – Great if you have developer experience in building websites as it requires a high level of development expertise.
Joomla – Less complex than Drupal and easier to use, install and set up. Still requires a fair amount of development expertise.
WordPress – By far the easiest to set up and requires little website development knowledge.
CMS Comparison by Rackspace 2016
In terms of an easy to use website CMS I recommend building your website in WordPress mostly for this reason:
There are plenty of WordPress website builders and developers who will be happy to offer their services if you are not happy with your current website team.
WordPress is easy to use and you and your team can easily be trained to make quick website updates if required.
Important Tip – "I have had a number of medical clients that have had their websites built by developers that use their own custom CMS or less popular CMS.
This means that they are locked into using only that website building team as very few other providers offer expertise in that websites CMS. The relationship has gone sour and they are stuck with them."
There are plenty of WordPress website builders and developers who will be happy to offer their services if you are not happy with your current website team.
WordPress is easy to use and you and your team can easily be trained to make quick website updates if required.
7. SSL Certificate – What is it and how will it help your website?
An SSL Certificate is like the privacy policy of the internet. It encrypts and protects sensitive information as it travels across the internet.
Given patients will potentially be contacting you through your website via contact email forms and passing on sensitive information such as their contact details and medical information, this is an essential item. An SSL Certificate protects this information from hackers and identity thieves.
Google also now ranks SSL enabled sites in its algorithm, so it's also good for improving Search Engine Optimisation rankings.
Important information – In July 2018 Google Chrome and other browsers started displaying error messages on websites that do not have an SSL Certificate. An SSL Certificate is now an essential trust factor in website design.
There a number of different types of SSL Certificates that your website hosting provider can set up for you.
Tip – Get the SSL Certificate set up first before you build your website. It saves a lot of time and potential problems later.
Costs – Basic SSL Certificate packages will be around $50 to $300 per year.
8. Website budget, design and branding
There are a lot of factors you can take into consideration here but, I'm going to make it as simple as possible for you.
a) Set your website budget and stick to it
A simple 1-4 page website should cost around $1700 – $2,500 (AUD)

A simple 5-12 page website should cost around $2,600 – $3,800 (AUD)
Again this is dependant on the amount of work involved but these costs will give you a good starting point.
Note of caution "Beware of the package deals" – They look good to start off with and often are but then you pay in the medium to long term for not much value.
b) Website design
Some website developers offer a cookie cutter approach and will offer you a few different types of website designs to choose from.
This is fine, but remember, the health market is highly competitive, your practice must stand out as unique, and must set you apart from your competition.
My advice – Find some website designs and features you like and show them to your design team and let that be your guide and benchmark. 
Any website design team should be happy to deliver you something unique and it shouldn't cost any more than the cookie cutter approach.
c) Website branding
Your logo colours will usually dominate the make up of your website.
Here is a great article on website design for doctors that deals with these considerations.
9 & 10. Website copy and Search Engine Optimisation
For ease of explanation and given their close relationship and importance I will cover these topics together.
Website copy – Website copy is obviously the words that will go on the pages of your website. Most practices prefer to supply a large portion of the copy for their website. This is great.
Remember – A website copywriter with extensive Search Engine Optimisation experience is vital to the success of your practice's website. Here's why:
Search Engine Optimisation (SEO) – What is it and why is it so important?
Search Engine Optimisation is about building websites that both search engines (such as Google) and humans will find helpful and useful.
The main goal of SEO is to increase your websites visibility to search engines. Basically the higher your website appears on a search engine page the more traffic your website will receive. If your website is optimised well the more of those website visitors will be converted into patients = More income!
There are over 200 factors  and considerations that go into optimising a single website page.
Research from MOZ – Beginners guide to SEO
Why is SEO vital – Take a quick look at these statistics from Search Engine Watch showing the amount of organic traffic businesses receive from Google search results given their positioning on the page:
| Google search results | Average traffic share |
| --- | --- |
| Number 1 position | 32.5% |
| Number 2 position | 17.6% |
| Number 3 position | 11.4% |
| Number 4 position | 8.1% |
| Number 5 position | 6.1% |
| Number 6 position | 4.4% |
If you would like to find out more about the vital importance of Search Engine Optimisation – Visit Search Engine Optimisation for Doctors and Dentists.
Takeaway – The higher your medical practice rates on a Google search the more traffic your website will receive. This means you have the first chance to convert these website visitors into patients. In today's digital world that can mean the difference between a successful practice and a poor performing one.
Search Engine Optimisation and good website copywriting are two of the most critical elements that contribute to a top performing website.
11. How many pages will your website need?
My advice is to start simple. The beauty of a website is that you can add to, expand, edit and play with most aspects of your website at any time.
For beginners or if you're not sure where to start, develop a one-page website with the following sections:
See an example of a one-page website we developed for one of our dental clients called – Middle Park Dental
The solution we developed to help drive their dental practice included:
1. Services – List the services you provide
2. About – A little about the practice, ethos and doctors
3. Where to find us – Include a google map, public transport access and parking details
4. Opening hours 
5. Payment options
6. Contact – Include address, telephone, email, ABN and email contact form
You will also need to state your Privacy Policy.
Keep the information simple, easy to read and digest by using headings, colours and bullet points.
12. How will you measure your website's performance?
At the end of the day websites are about return on investment – Is your website achieving the goals you set out for it?
You need to show your team the exceptional job it's doing and the great job your doing!
This is how you can achieve that:
Nearly every aspect of your website is measurable. So look for and measure these results to share with your team.
a) Is your website being found high up on page 1 on a Google search?
I don't mean putting 'your practices name' in a Google search and seeing it come up on the page.
For example – If you're a Physiotherapist and your practice is based in the suburb of 'Brighton' your search query into Google may be 'Physiotherapist Brighton'.
Why?
Most people are looking for local services and include their suburb

Around 70% of Australians (and worldwide) use Google as their primary search engine –

Digital Summit 2015
You should use the same process for all of your practice's services to monitor where they are coming up on Google searches. If you don't feature in the top 5 listings you need to do some SEO work based on your key services so you are highly visible on local Google searches.
b) Website visitors
Note – There are many website analytics packages you can use to receive and monitor the following statistics. I recommend Google Analytics. It's free fast and easy to use.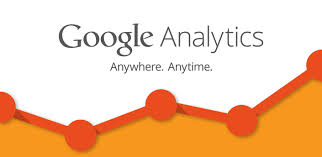 It's always good to measure the amount visitors your website receives. Pay attention to the "unique visitors". Unique visitors refers to the number of individuals visiting your website during a given period (monthly should be fine), no matter of how often they visit.
What should you do with this information?
It's a great upfront reporting metric and supplies a great reference point to set a benchmark and helps you monitor spikes or a decline in your websites's traffic.
c) Popular pages visited on your website
It's always useful to know what the popular pages are on your website. Most of the time these are the ones that can be tweaked to help drive more patients into your practice. Again monitor monthly and share these statistics with your team.
What should you do with this information?
There should be a high correlation between your practice's strategy, your main income streams (or your most popular services) and what and how this information is displayed in the hierarchy your website.
d) Time on site
How long a person spends on your website is a fair indication of how interesting or useful they find the information on your website. 
What should you do with this information?
Think about what else you could add to help a potential patient to build trust in your services. You could have:
Helpful "How to" or "Tips" section

Photo gallery – Before and after shots

Videos

Frequently ask questions

Health notices

Useful statistics – Latest research on…
13. Website Content Management System training
How involved do you want to be with your website after it launches? Would you like to do simple updates and add new pages yourself, or would this work best delegated to an online professional?
You will need to consider:
Time | Resources | Cost and the best use of the combination of all those resources
Tip – Always ask your website building team about CMS training, ongoing updates and their related costs.
Cost estimate for 2 hours CMS training with manual $160 – $300
14. Ongoing website maintenance costs
Just like car needs regular servicing to ensure it runs smoothly, your website will also need ongoing maintenance. These are the considerations you need to take into account for budgeting purposes
Yearly website cost essentials:
1. Hosting – Hosting can either be a monthly or yearly cost.
Costs should be around $250 – $650 dependant on features and functionality per year.
2. SSL Certificate
Cost per year $50 to $300 per year for basic SSL Certificate package
3. Website name/domain name rental
$10 – $80 per year
4. System upgrades and theme updates – Technology moves quickly and from time to time all platforms and themes will need to be upgraded to meet new security, speed and industry standards.
Estimated costs $200 – $500 per year
5. Additional Search Engine Optimisation (SEO) efforts – The web is constantly evolving. Google alone makes about 500 updates to its algorithm per year. This may adversely affect the amount of traffic to your website, ultimately reducing the number potential patients you convert into actual patients.
Competition for keywords relevant to your medical practice is increasing and can be fierce. It may be a good idea to factor in additional locally focused SEO work to outrank your competitors.
Put aside $240 – $600 per year for SEO efforts
Final note – In order for your website to deliver on its strategic, goals your website development team must understand your practice, patients, technology and best practice design features.
"Website building guide for medical practice managers."
I hope you found this guide useful – Please call or leave a comment if you have any questions.