Best medical websites – Delivering results for our clients
Case studies – Find out how we helped deliver great website results for two of our latest clients:
Meet Heather Gewin – Practice Manager and at The Entrance Medical Centre GP Clinic
Heather's reasons for wanting to build a new website:
The business case for having a medical practice website made perfect sense:
Improved marketing efforts regarding our wide range of services

Reduce practice running costs – Online appointments

Attracting more patients and income into the practice

Combat increasing number of competitors and their marketing activity
Heather's major concerns:
1. "I was nervous" – "I had never been involved in building and managing a website before and I am not exactly technically savvy."
2. "It can be confusing." – There's a lot of information out there about building websites. I did not a have a real concept about what we would need in terms of:
Hosting

Content management system
[/fusion_builder_column_inner]
Search Engine Optimisation

Conversion and social media
Website best practice

Future website considerations
I needed to find the right website builder who could lay out an easy to follow process and plan.[/fusion_tagline_box]
3. Location concern – David and his team are located in Melbourne and we are located in central New South Wales. I thought there may be some communication problems.
4. Delivering results – "The team and directors were hesitant and not exactly open to the change – I needed to deliver great results and show a return on investment."
The approach:
David and his team took us through a range of in-depth questions about our medical practice involving:
What would we like our website to achieve?

Our patient needs, wants and desires

What functionality do we want from our website?

Search Engine Optimisation

Converting web browsers into patients
Our p

ractice's services and ethos

Where are we now and where do we want to be?

Why should patients use us and keep coming back?

Competitor website analysis
Benefits of professional website copywriting

Future website needs

Social media – Is it right for us?

Website analytics and analysis

Website servicing, costs and ongoing improvement
The easy to follow plan:
Heather: David and his team delivered:
Results:
We have a professionally developed, stunning website that pushes our practice's strategy

We currently enjoy one of the top three positions in Google on all of our target key words

We enjoy over 200 new users on our website per month

Our online appointment booking system is proving successful with 20% of visitors accessing the page

The website was delivered on time and on budget
We are looking forward to our first in-depth website analysis with David and the Medical Website Solutions team to see where we can improve our strategy and goals.
 Heather's thank you email to us:
Hi David and the Medical Website Solutions Team,

Just a quick email to thank you for a wonderful job you have done with our website, and all the time you have spent problem solving and putting it all together for us.

We are grateful for your dedication in training, and taking us through this amazing digital era. We were confident all the way, and the experience has been amazing to say the least.

Our doctors and staff have embraced the changes, and have been talking to their patients about our new website and online appointments.

Again thank You !!

Heather Gewin JP Practice Manager – The Entrance Medical Centre

Meet Dr. Myran – One of the leading fertility specialists in Melbourne and Australia
Dr. Myran's reasons for wanting to build  new website:
I wanted to help educate patients about fertility and build my private fertility practice :
Educate people about their fertility options

Simplify, empathise and connect with patients about their fertility experience

Showcase my 20 years of fertility experience and expertise

Improve my marketing efforts – Convert more potential patients to face to face consultations
 a
Myran's major concerns:
1. "Focus the business" – "I needed to make the transition from a public to private fertility specialist consultant. That meant focusing on my marketing efforts to attract patients."
2. "Website education." – What features and functionality are going to allow me to get the best help and return for my patients and the practice – I had to consider:
Modern look and feel

Patient needs
Search Engine Optimisation

Conversion and social media
[/fusion_builder_row_inner]
Content Management System

Hosting and ongoing costs
3. Why use me – David asked "Why should potential fertility patients use you instead of your competition?" This made me really think about my service offerings and what patients really want. It drove everything we produced on the website.
4. Ongoing help – "After the launch of my website, how was I going to measure its progress against the goals we set it up to achieve and show a return on investment?"
The approach:
Dr. Myran: David and his team really took a lot of time to understand my fertility practice and patients by asking and analysing:
What did I want my website to achieve?

My patient wants and needs

What functionality did I want from my website?

On and off page Search Engine Optimisation

Conversion –  Website browsers into patients
Approach to patient care

What goals did I want my website to achieve?

Why should patients use my services?

Which competitor did I like?
Why use a

 professional website copywriter

What are my potential future website needs

Social media – Why use Google+?

How to use website analytics

Ongoing w

ebsite costs and improvement
The plan:
Dr. Myran: David delivered a great project management plan that included:
Results:
I have a great looking website that reflects my ethos and approach to fertility

I occupy one of the top three spots on Google for my target key word

I have over 200 users to my website per month

The website was delivered on time and on budget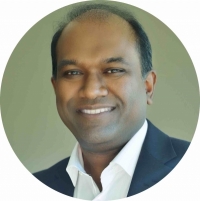 "David and his team at Medical Website Solutions delivered an exceptional website for my fertility practice. Fast, professional service and great online strategy sees my website consistently appear amongst the top rankings in Google searches and delivers patients into my fertility practice."
Dr. Myran Ponnam-Palam – Visit www.myran.com.au

Best medical websites – Any questions please feel free to call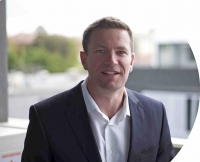 "Our strategic approach to website design and online marketing has delivered great results for the vast majority of medical practices we work with!
If you have any questions please feel free to call."

David Douglas – Medical Website Solutions