Website design for Physiotherapists Melbourne | Sydney | Brisbane | Adelaide | Perth



Build your reputation | Deliver exceptional service | Attract more patients and income 
Website Design for Physiotherapists Melbourne
To achieve the above you need to have an exceptional website design and automated marketing solutions that converts your website's visitors into patients. Once you have your website marketing systems in place it allows you to concentrate on other vital activities for your physiotherapy practice.
Just how integral is your website in delivering new patients to your physiotherapy practice?
Your website is todays business card, information source, relationship builder and shop front all rolled into one. Potential patients commonly make a decision to use your physiotherapy services based on your website.
.
How can you beat these statistics?
We work with your physiotherapy practice to develop and deliver an online strategy to ensure your website adheres to best practice principals and:
Builds trust in your physiotherapy practice in the eyes of potential patients

Capture website browsers and converts them into patients

Reduces your practices running costs

Drives a constant stream of patients (income) into your practice.
.
.
Successful marketing for your physiotherapy practice relies on the following:
Set up of a solid referral network from local General Practitioners and other allied health professionals


Alignment and a great relationship with local health, sporting and rehabilitation facilities

A remarkable website that builds trust and captures and converts website visitors into patients




A referral system set up with your current patients

Adherence to the Physiotherapy Board of Australia marketing guidelines.
.
Testimonial and guarantee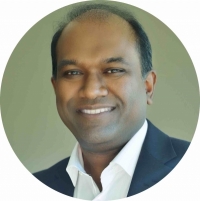 "David and his team at Medical Website Solutions delivered an exceptional website for my fertility practice. Fast, professional service and great online strategy sees my website consistently appear amongst the top rankings in Google searches and delivers patients into my practice."
Dr. Myran Ponnam-Palam – Visit www.myran.com.au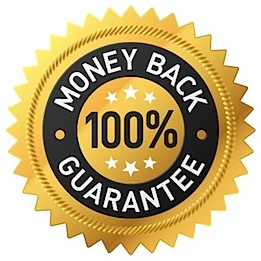 *At Medical Website Solutions be delighted with your:
Strategy | Design | Functionality | Results
or we'll give you your money back!
*Conditions apply.
.
How can we help your physiotherapy practice achieve its goals?
We use first hand patient research – "What patients want from their Physiotherapists website."

Undertake a business analysis of your clinic, target market and local competitors

We incorporate local, national and international website, CX and UX best practice

Search Engine Optimisation to ensure your website is featured prominently search engines

Patient centric information to set your practice up at the go-to local clinic.
"Most practices we work with see 12% to 36% rise in patient numbers."
.
Our services include:
Practice analysis

Website design

Search Engine Optimisation

Database marketing

Website hosting
.
.
Pay per click advertising

Social media

Graphic design

Four step patient attract system

Project management
.
.
SMS appointment reminders

Clinic app

Self check-in

Patient registration

Copywriting
Website design for Physiotherapists Melbourne:
By analysing your practice's strategy, strengths, and your patients needs and wants and local, national and international physiotherapy website design best practice, we help you deliver a website design and strategy that will drive practice income and improve patient care.
Website design for physiotherapists Melbourne – We deliver exceptional website design and online marketing services in Melbourne and regional Victoria including Geelong, Ballarat and Bendigo. We are also able to service medical professionals nationally in major metropolitan areas in Sydney, Brisbane, Adelaide and Perth for doctors, dentists, surgeons and chiropractors – See our full list of services.
Website design for Physiotherapists Melbourne, Sydney, Brisbane, Adelaide and Perth
"Our strategic approach to website design for physiotherapists has delivered exceptional results for the physiotherapy practices we work with!
If you have any questions please feel free to call me."
David Douglas – Medical Website Solutions